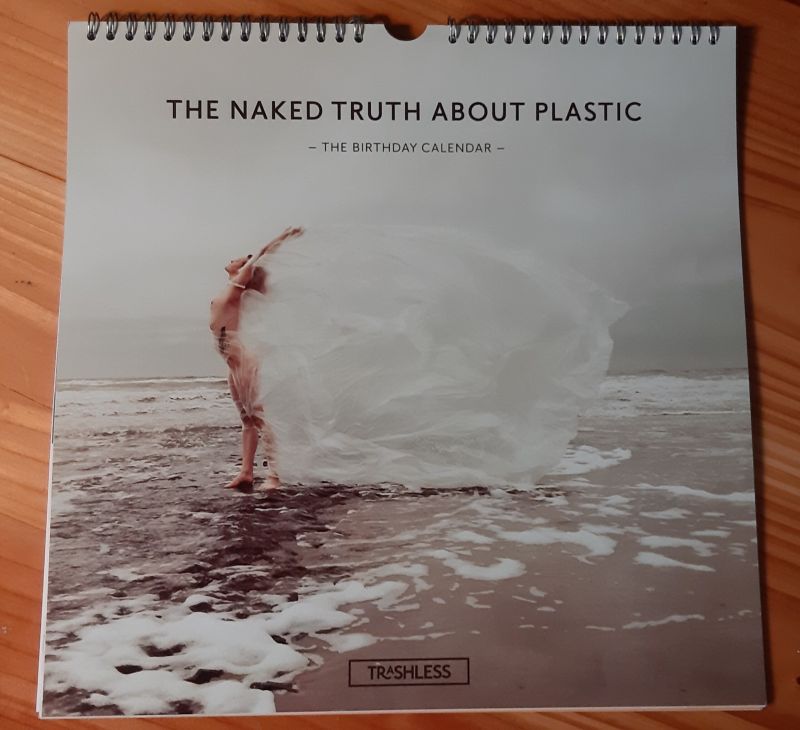 "The Naked Truth about Plastic" birthday calendar. A calendar full of naked facts and tips about plastics to reduce your plastic use.
With various nude models, artist and photographer Moira van Damme went into nature, together with photographer Marjolein Moens. The contrast between humankind, nature and plastic is depicted in the calendar in an unadulterated, vulnerable and honest way.
The proceeds from the calendar will go entirely to the Green Co-Creations foundation for the benefit of their projects like Trashless.Earth.
Trashless.Earth is committed to bringing people together to tackle the plastic problem  with fun and playful actions.